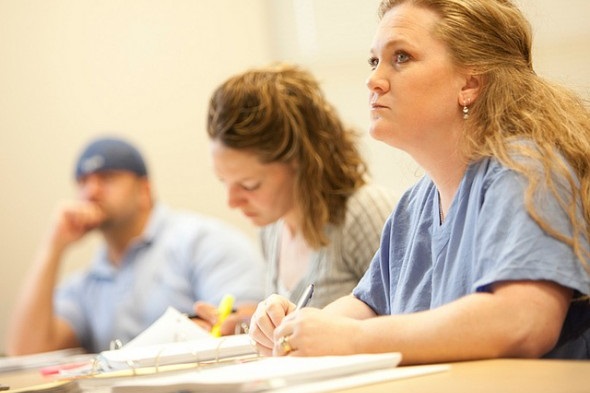 When you're between jobs, looking for work is often your top priority. In today's competitive job market, it takes more than just a resume to get noticed by prospective employers. Applying for positions that fit your skills, experience and interests is a good starting point but you should also be using your free time to improve your marketability. If you're on the hunt for a new job, here are some things you can do to increase the odds of getting hired sooner rather than later.
Top 5 Ways to Sabotage Your Job Search
Sharpen Your Skills
An unexpected break from the workforce is an excellent time to hone your existing skill set or learn something new. For instance, if you've always wanted to master Excel or learn how to code, and you're between jobs, there's no better time than the present. A quick Internet search should generate plenty of resources for improving your skills. Attending a webinar, listening in on a podcast or taking a distance learning course can all help you to stay on top of your game. There are also often continuing education classes held at libraries, schools and community centers.
Work Pro Bono
When you're trying to get your name out there and build connections with people in your industry, you have to be willing to explore every opportunity, even if they don't always pay. Volunteering your services to a local business or nonprofit organization gives you an opportunity to expand your network and gain valuable experience that may translate to a job offer down the road. For example, if you're trying to break into marketing, offering to help out an area business with their advertising campaign can serve as a launching pad for your career.
3 Good Financial Reasons to Volunteer
Stay Current
Some industries move at a much faster pace than others and can change direction seemingly overnight. One of the things that companies look for when they're hiring is candidates who know where the industry's been, where it is currently and where it's headed. Staying on top of industry news and trends keeps you in the loop so you know what to expect when you're reaching out to potential employers.This is particularly vital if you're thinking of exploring an entirely new career path, since there's more of a learning curve for getting up to speed.
Top 5 Tips for Building Your Personal Brand
Keep in Touch
In addition to keeping up with the day-to-day happenings in your current field, you should also be making the effort to stay in touch with the people in your network. Reaching out while between jobs through social media sites like LinkedIn or just sending a friendly email once in a while keeps you fresh in their minds, which can be a tremendous help when a job opportunity comes along. If your network is looking a little skimpy, connecting with a few new people each day should rank high on your to-do list.
Be Your Own Boss
Starting a business can be a frightening prospect, especially if you've been out of work for awhile and your cash is running low. Getting started as a freelancer is typically less labor-intensive and it usually doesn't require much more than a computer, an Internet connection and a lot of persistence. If you're not sure you've got what it takes to be a freelancer, consider what kind of skills you have to offer. Writing, blogging and web design are just a few ways you can generate income and increase your visibility.
4 Things to Know Before Deciding to Freelance Full-time
If you've been out of work for awhile, explaining an extended gap in your employment can be awkward when you finally get called in for an interview. Filling your time with things that help to further your career shows employers that you're willing to take the initiative and think outside the box. Putting each of these five tactics to work can potentially help you get your foot in the door for your next job opportunity.
5 Ways to Be a Successful Entrepreneur
Photo Credit: flickr