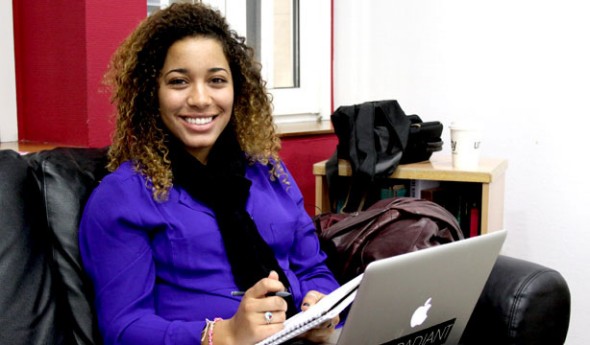 As my final winter vacation in college approaches, I can't help but think about the ultimate way to spend my last chunk of free time before the "real world" begins. Looking back to other winter breaks, I've gotten a lot out of that month off school. I hope to continue that trend this coming year. I have compiled some tips for students to make the most of their vacation.
Find out now: What will my closing costs be?
1. Take winter courses
This may seem silly since you are on a break from school, but taking classes at a local college or online can be a great way to lighten the load for next semester. Or it's a way to learn new things that don't fit in your regular curriculum. Whether it's a prerequisite class, a pesky gen-ed or fun elective, getting ahead in your education is never a bad thing.
2. Try a new job
Winter break is a perfect opportunity to make some extra cash for the spring semester, or maybe even start a vacation fund for your spring break. It's also a great way to get some experience without having to juggle school and extra-curriculars at the same time. There are lots of companies looking for extra help around the holidays, from retail to food service to party planners to local businesses. Try to choose something in your field of interest and make some connections while getting an addition for your resume.
3. Participate in a service trip
Volunteer travel is a great way to see the world while making a difference. Opening your worldview and seeing life through those less fortunate will make you much more appreciative for what you have and help you reflect on what others don't. Try getting involved through school or a local organization. Or turn to the Internet for the amazing and unique opportunity for exploring the world and helping others this winter break.
4. Take up a new sport, exercise, or hobby
New Year's resolutions come just in time. You don't have schoolwork getting in the way of exercising or trying something new. Whether it is knitting or playing basketball, winter break is a great time to get a lot of practice hours in with a new craft, sport or hobby. Find something to put your passion and free time toward in the future. Set a goal of making a scrapbook, learning chess, completing a mile in under eight minutes, or whatever you may want to attain. The accomplishment will make winter break feel a lot more important than if you just binge watched Netflix on the couch with a tub of holiday cookies.
5. Read a book you aren't assigned
With all the page numbers, articles, and texts that you are required to read through a semester, having some time off the books can be nice. But reading for pleasure can be a great way to expand your mind without feeling stressed or taking notes. Try picking up a biography of someone you admire, an escapist novel, or even one of these investing books. Better yet, ask for it as a holiday gift!
These are merely my top suggestions. There are many more ways of spending the fabulous days between mid-December and whenever school picks up again. Whatever you do, make the most of your time and surroundings, no matter how broad or limited they may be. Make the most of a new adventure, a new read, a new experience or even take time to reflect on the old – just make it count!
Photo Credit: SLU Madrid Campus