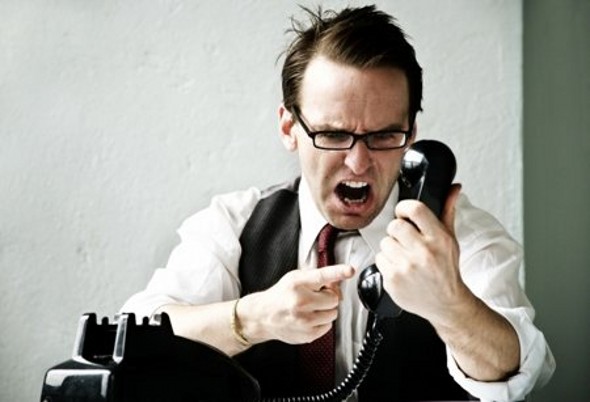 There's a difference between having a job and having a career. A job is something you do to earn a living and if you're like most people, you'll probably have several different ones over your lifetime. A career, on the other hand, is a path that you pursue based on what you're either passionate about, good at or a little bit of both.
5 Signs It's Time to Start Looking for a New Job
When your chosen career is a poor fit for your skills or interests, it's frustrating and it can significantly hamper your professional development. If you're not sure you're on the right path, here are some signs that it may be time to take a different route.
1. Your creativity is at a standstill.
When you feel energized and eager to get to work everyday, it's easy to come up with new ideas and inventive ways to solve problems. On the other hand, when you dread the drive to the office it's harder to get in touch with your creative side. If going to work each day leaves you feeling uninspired or bored, ask yourself why you got into the field. If you're not able to tap into that same sense of excitement that led you to choose your current career it's probably an indication that you need a change.
2. You're not living up to your potential.
When you really love what you do it's easy to take pride in your work and be committed to doing your absolute best. There's a constant drive to innovate and improve and your dedication shines through in the end product. When you're stuck in the wrong career, it's easy to fall into the trap of doing just what you need to in order to get by. That doesn't necessarily mean you cut corners but it's a sign that you're not really focused on making the most of your skills.
3. You change jobs frequently.
Job-hopping is a common symptom of dissatisfaction with your career. You go from one job to the next, hoping to find your place but after a few months, you're on the hunt for a new position. None of the companies you work for seem to be a good fit but you keep on looking for the same type of openings because you think that eventually you'll find the right one. While the jobs themselves seem to be the problem it's actually the field you're in that isn't working for you.
5 Reasons to Return to Grad School
4. You're jealous of what other people are doing.
The green-eyed monster knows when you're in the wrong career, even if you don't. If you constantly find yourself wishing you had the same type of success as your friends it's time to take a closer look at why you feel that way. Are you jealous because they earn more money than you or have a bigger office or does it stem from the fact that they seem happier in their jobs? If your friends' achievements leave you feeling envious or resentful it could be because you're unhappy about being stuck in a career rut.
5. You're just in it for the money.
Being a doctor or an attorney can certainly pay well but these types of professions require years of schooling and long hours on the job. If you've chosen a career path based on the size of the paycheck involved, you're potentially setting yourself up for failure. When you're truly passionate about your career, your focus is on the work itself, not just how much it pays. Earning six or seven figures can certainly provide you with a comfortable lifestyle but it may not be that fulfilling if you're really a starving artist at heart.
6 Things You Should Never Say to Your Boss
Making a career change is a big step but sometimes it's what you have to do in order to find the fulfillment you crave. If you can identify with any of the things we've described it's a good indication that you're not where you're supposed to be.
Photo Credit: flickr