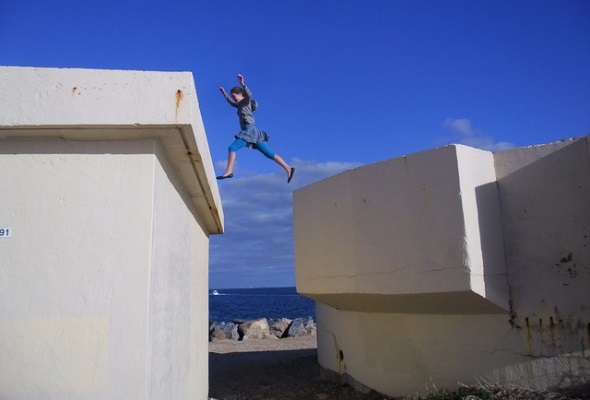 I remember growing up as the youngest of seven siblings. My mother was both a working and a stay-at-home mom. My father worked sometimes three jobs just to make sure we had a roof over our heads and food in our stomachs every day. We didn't have all that we wanted but we did have what we needed. I often remember my Dad driving home to us the importance of getting a "good" job. He also thought an education was important since he turned down a college scholarship to join the army and begin a family.
Related Article: 5 Tips for Making a Successful Career Change
A Good Job and Passion
A "good job" meant a job that had steady pay and insurance, period. However, there was an element of the equation that was left out and it centered not around a paycheck, but finding something about which you were passionate.
A mentor I was blessed to meet at my first job in journalism was a photojournalist named Brian. He would pour words of wisdom into me as we traveled from assignment to assignment. I remember one day I told him I would be in television news even if they didn't pay me. He replied telling me that as long as that passion was there, keep doing it, but he would go on to say that if office politics and reality siphons that exuberance it may be time to look for a new passion.
I was in my twenties and thought very little about his words, but stored them in my heart. Brian would leave television and go on to start his own production company with his wife. He died far sooner than he should have, but he was a man filled with passion and love for life. To this day I often think about our conversations and the wisdom he so freely imparted.
I took a leap of faith in my life recently and have opened up new horizons I only imagined. Both my parents are gone and I wonder what my Dad would say at my choice. I do know that he would be proud because he had some other rules of the road that he shared with me. As a fisherman he told me to "bait my own hook," "stand up for that in which you believe," and "live your live and have a good time doing it."
Sorry, for the rather personal trip down memory lane, but I think we have to be introspective as we decide if it is time to make a change and take a leap of faith. If you are at that stage in your career where you are questioning whether you are where you should be, here's a some advice from someone who's been there.
Become Dora the Explorer
If you have ever watched the children's education show Dora the Explorer then you know she has a passion for learning and discovering new things. I know its a cartoon, but that spark of curiosity and excitement is something you may need to help during this period.
The experts suggest you think carefully about what really drives you. This can be difficult if you are thinking mostly about getting paid and being in a secure job in this economy. But to when it comes to taking a leap of faith, you have to be able to step back and assess yourself.
Go back to your childhood dreams of what you wanted to do when you "grew up." You remember the I want to "walk on the moon," "join the circus," or "be a rock star" dreams. Well, jot them down even if they seem highly unlikely at this point it your life. Think about the things you have done at work or a hobby that brought you excitement and sense of accomplishment.
Take Your Time
Don't make an adrenal-fueled move and go into your boss and say "take this job and shove it." The search for a new career path can take time and you could take several different twists and turns before arriving at the right place. Use the time to take a career/interest test. They are available free online and will help guide you through the process of finding the right fit.
Discover your primary interests and passions, they could lead you to your leap of faith. Sit down and make a list. Try to think of all the things that bring you joy. Think of the things you already do that don't get you paid and the things you would do if you had the time. Once you narrow that down, you can begin to search while you are still employed for the career that fits your passions.
What Did You Learn Along the Way
The job you have today could be key to helping you find the right job in the future. Jot down and evaluate some of the skills and strengths you have acquired. I know two journalists who have used their on-the-job skills to launch their own companies.
Management and leadership skills, communication, public speaking, conflict resolution and mediation, even time management. These are called transferable skills and could be critical in moving you forward. Also look at those skills obtained while volunteering or doing your favorite hobby. There have been volunteer event planners who now make a living at doing it.
Photo Credit: Kayos67