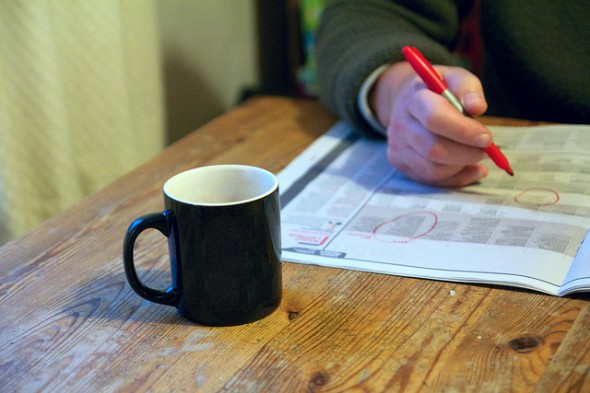 There's no doubt about it, today's job market is tough and getting your career off the ground may seem like an impossible feat. Looking for your next break can become a job in and of itself so it helps to target your search as effectively as possible. Here are five common job search mistakes you'll want to avoid when you're trying to get hired.
Top 5 Tips for Building Your Personal Brand
1. Relying Solely on Job Boards
A quick Internet search will turn up dozens of job boards where you'll find thousands of available positions. While it's possible to find a decent gig on one of these sites, you have to remember that you're not the only one applying. Companies that advertise openings on job boards can receive hundreds if not thousands of applications, which significantly ups the odds that your resume can get lost in the shuffle.
Cruising the boards is a good starting point for your job search but it shouldn't be your final destination. You'll find that in many cases, companies may have a position open but they prefer to rely on word of mouth or referrals to find their next employee. Instead of sifting through a sea of job postings, your time may be better spent learning more about specific employers you'd like to work for, network with employees and make yourself the most attractive candidate.
2. Applying for Jobs That Don't Fit Your Skills
When you're desperate to find a job you may find yourself looking for positions in areas that are beyond your norm. While it's fine to want to expand your knowledge and challenge yourself professionally, applying for jobs that don't fit your skill set will only leave you feeling more frustrated when you don't get a response. If you do get called in for an interview, you may find yourself stumbling when asked to explain why you're a good fit for the position.
Tailoring your job search to those areas that fit your expertise and experience improves your chances of finding something that you'll be able to excel at. If you're still interested in looking for jobs outside your current skills range, it may be worth it to consider taking a class or a workshop so you're better equipped to apply for these kinds of positions.
Related: Does It Make Sense for Me to Go Back to School?
3. Neglecting Your Network
A solid network of personal and professional contacts can make a huge difference to the success of your job search. Knowing someone who works at your dream company or in your preferred career field may be all it takes to get your foot in the door. If your contact list is a little scarce or it's been awhile since you've connected with anyone, now's the time to step up your networking efforts.
There are plenty of ways to build your network and get your name out there in the process. Social media sites like LinkedIn and Twitter are two popular tools for networking but you shouldn't neglect the power of meeting people in person. Going to a seminar or joining a professional association in your area is a good way to put faces to names and stay visible in your field.
4. Overlooking Minor Details
When you're applying for jobs, sending out resumes or updating your Twitter feed, it pays to take some extra time to read things over carefully. A careless typo or a simple grammatical error may not seem like a big deal but it makes you seem less professional in the eyes of potential employers.
It's also important to read job postings through carefully before you rush to apply. If you're just skimming, you could miss a key piece of information that would tell you whether the position is a good fit. When you're searching for a job, it's vital to use your time wisely and you could just be wasting it if you're applying for positions that you're not qualified for.
5. Not Perfecting Your Pitch
Your resume is more than just a list of your previous employers and work experience. It's also an opportunity to highlight those qualities that make you the best choice for the job. The same is true of your cover letter. When you're reaching out to companies for the first time, how well you sell yourself in your cover letter or resume often determines whether an employer is willing to take a second look.
3 Unconventional Job Seeking Methods
Learning how to pitch yourself effectively is one of the best things you can do to make the most of your job search. When an employer asks you why you'd be a good choice or what your objective is, you need to have a concise and well-thought out answer at the ready. Specifically, you want to be able to explain what it is your goals are and what you bring to the table. If you don't know the answers to these questions, it's definitely something you'll want to work on.
Photo Credit: flickr