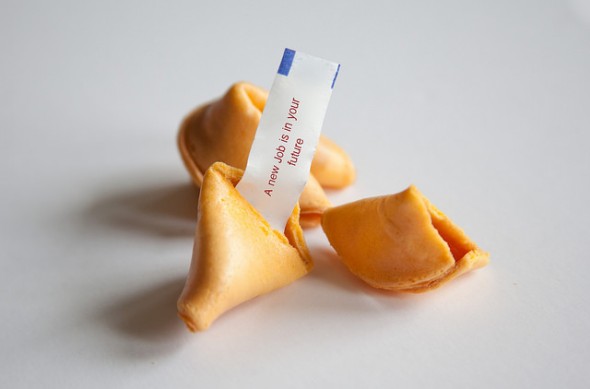 Finding a job can be a long and tedious process. Those just starting out or attempting to change fields are more likely to use common websites such as Monster, Yahoo Jobs, or even Google. For those who have an established network of connections, sites such as LinkedIn may be more beneficial. Today's conventional wisdom holds that networking is the best way to obtain a new job, but there are other options.
Check out our paycheck calculator.
Networking entails contacting people you know, from former or current colleagues, friends, and even family, for introductions to those with the power to hire you. While networking is highly effective, there are a number of other non-conventional methods that employees have used to obtain a new position. Here are three unconventional job seeking methods that fly in the face of conventional wisdom, but may be just the strategy you need to land the job you want.
1. Cold Calling
During your job search you may come across a position you really want and feel you are extremely qualified for. Instead of immediately sending your resume in, do some research.
Find out the name of the person for which this position is under and contact them directly. Sometimes the job description will spell out the person the position reports to and sometimes you have to do more digging. It can be worth the effort.
By finding the person who would be your supervisor, you can reach out directly to that person. Doing a little due diligence, going straight to the source, and being persistent can save a lot of time and get you the results you want.
Some job postings specifically prohibit this but if you have sent your resume into an online application and haven't heard anything, it may be time to take matters into your own hands.
2. Create the Position
Another unconventional job seeking method involves, not applying for a job, exactly, but applying to a company. This is where you work to convince the company you want to work for that your services are needed. If you see a company that you respect and would like to work for is lacking a particular service or area of expertise that you feel you can fulfill this may be your opportunity.
Figure out what type of services would be beneficial to the company. For example, are you a social media expert and you feel this company is falling behind when it comes to social media marketing? Research what department this potential position might fall under and develop an interesting way to present your case.
Inform the person of your skills, what you would bring to the company, and how the company's bottom line will benefit from what you offer. Show them what they are currently missing and they will remember you.
3. Turn a "No" into a "Yes"
You got the call back and the job interview, and while the interview may have gone well you sense some hesitancy from the person doing the hiring.
First of all, it is important to be direct. Ask if there are any issues as to why this person may be hesitant to hire you. Taking the information you received from this response, instead of writing a typical thank you note after the interview, craft a specific response.
The purpose of this letter is to persuade the employer that you are the best candidate for the position by addressing whatever it is they were hesitant about. You can offer to take a skills test or draft a report to show your competency. You can demonstrate perhaps how a volunteer role you hold can make up for a lacking in work experience, for example.
In today's tough economy it is important to recognize that you will have to be a little more creative and persistent. Networking is still a great way to get your foot in the door, however, these unconventional job seeking methods can also be useful.
Photo Credit: www.flazingo.com