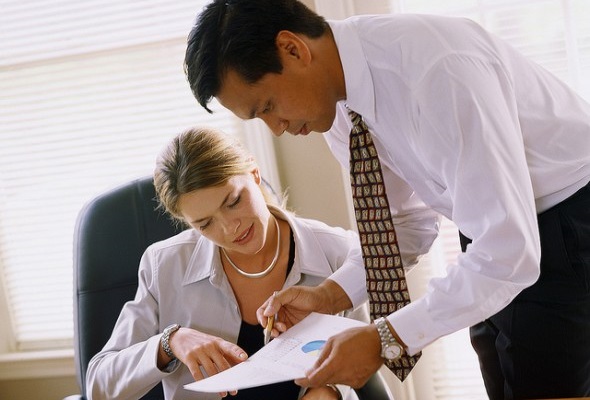 Being an effective manager can help you advance in your career and can help your business succeed as well. There are many skills that make for effective management. Not every manager is going to possess all of these skills, but there are some vital characteristics one needs. If you are looking to get ahead in the workplace, here is a list of 3 steps of effective management:
1. Show Emotional Intelligence
One of the most important factors for managers to be effective is having emotional intelligence. While it is important for managers to have the technical skills to complete their job tasks, their ultimate goal is to help motivate and lead their staff to success. This cannot be done without emotional intelligence.
Emotional intelligence is the ability to control your own emotions and help others do the same. It allows managers to connect with their staff and is especially important in the event of setbacks, difficult times, and in periods of high stress. Managers with keen emotional intelligence tend to enact open door policies, making it easy for staff to speak to them.
2. Demonstrate Strategic Thinking
Effective management entails a great deal of strategic thinking. Thinking strategically encompasses everything from problem solving to new product development. Strategic thinking allows a company or department to set goals for future returns or outcomes and then create a step-by-step plan to meet these goals in a timely and efficient manner.
Strategic thinking is often used at the highest levels of a business or organization. But it can also be utilized on a department or team level. Examples of smart strategic thinking occur when companies look at trends in the market and use these trends to project five or so years into the future what the industry will look like. Then they use this model to begin training and hiring employees to fulfill the needs of these trends. Strategic thinking is why certain companies always seem to be ahead of the curve, while others get left behind.
3. Anticipate Potential Problems
Victor Lipman has said in response to the mismanagement of the Healthcare.gov website that one of the keys to good management is "no surprises." Effective management works to foresee any potential problems, and fix them long before they ever have a chance to grow. This is especially important before a product is released into the marketplace.
Businesses that anticipate potential problems make it clear to employees that while every small detail does not need to be relayed to management, the big problems do need to be brought up in a timely manner. This awareness to potential problems allow for managers to address the problem head on, so that it can be remedied in the quickest manner possible.
Effective management does not happen by accident. It takes a concerted effort. If you can learn these three skills, you will be a more effective manager. This can help you prosper by giving you more career advancement opportunities. It will also help whatever business you work for prosper as well.
Photo Credit: overkill6x3