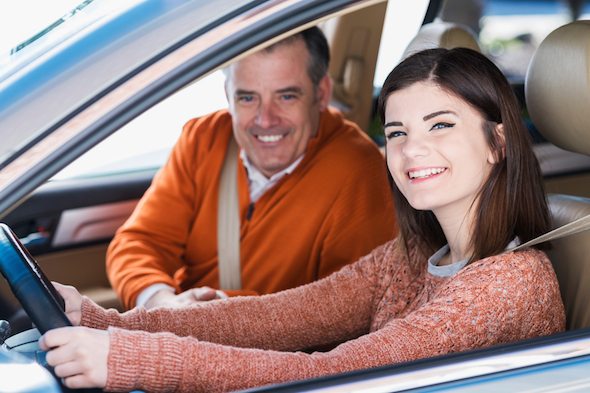 You always knew when it came time to add your teenager to your auto insurance that it would increase your premiums. Chances are you had no idea just how much. While the actual increase varies by state, according to a new report on InsuranceQuotes.com, the average increase to a married couple adding a teenager to their auto insurance is eighty four percent!
Find out now: How much do I need to save for retirement?
Age and gender do play a role in this premium increase. The report states that the average increase for adding a sixteen year old is ninety nine percent. It does go down as the driver gets older and has more experience (the nineteen year old average is sixty five percent), but you are still looking at doubling the bite on your wallet initially. Mom and dad, your daughter may cost you a lot of money elsewhere, but when it comes to auto insurance premiums, Sally won't cost you as much as Jimmy. Her average increase is sixteen percent less than his (Male – 92%, Female – 76%).
These dramatic costs are not without good reason. According to data collected by the Centers for Disease Control and Prevention (CDC), teenagers are four times likely to have auto accidents than older drivers. It is also the leading cause of death in teens, accounting for one third of all deaths in driving teens.
As with any study of averages, there are numbers on both ends of the spectrum. The cheapest of all states is Hawaii, where the increase in premiums is just eighteen percent. This is due to the fact that it is the only state where insurance providers are not allowed to adjust premiums based on gender, age or experience. The Tar Heel State of North Carolina is the second lowest with an increase of fifty nine percent. The next three lowest states in the country are New York (sixty two percent), Massachusetts (sixty six percent) and Montana (sixty six percent).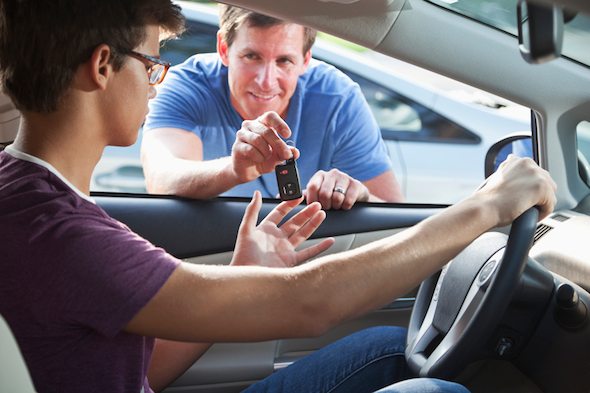 There are ten states that go to the other end of the spectrum and more than double your premium. New Hampshire and Louisiana are both just over one hundred percent increases. Arizona, Washington and Maine fall in the one hundred to one hundred and five percent range. Idaho increases premiums by one hundred seven percent and Alabama one hundred eleven percent. The three largest increases go to Wyoming (one hundred twelve percent), Utah (one hundred fifteen percent) and Arkansas (one hundred sixteen percent).
One theory behind the difference in rates is that the more you drive, the more expensive it is to insure. The higher rated states are mostly rural, and there is more driving done. The same data that provided the analysis that teens get into the most accidents also shows that more traffic deaths occur in rural areas than anywhere else.
It is good to remember that these are just averages. You can shop around to find better rates. There are several ways to bring those premiums down that you should think about.
Discounts – In most states, an insurance provider will give discounts if the teenager takes an advanced driving course from a recognized program in addition to the standard driver's education course. Good grades also account for something. Send in a copy of their report card with all Bs or higher for more savings.
The age of the vehicle – This is your child's first driving experience. Of course they want the brand new car with all the bells and whistles. Why not start them off with something a little vintage? Older cars do not cost as much to insure, and if you don't need collision coverage, a few more pennies stay in your pocket.
Safe vehicles – Let your teen learn the ropes driving a larger vehicle where they are safer. It makes a difference.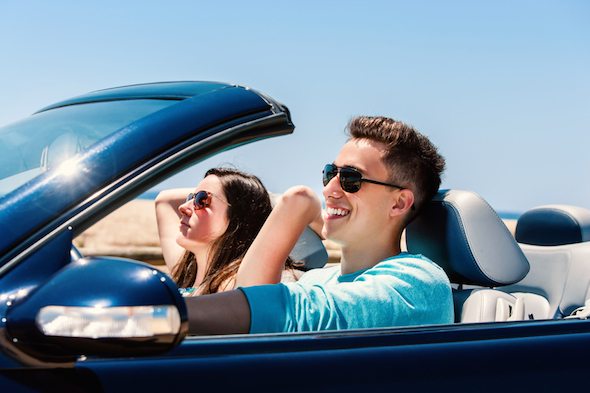 Every time your teen walks out the door with keys in hand, your heart pounds a little faster and your breath gets a little shorter. There first car may not be pretty, but it might just keep them alive. With time and experience, those premiums will come down. There is plenty of time to buy the nice car. Let them learn on a safer vehicle and save yourself some money and some grief.
Source: Insurance Quotes, The Wall Street Journal
Photo credit: ©iStock.com/Susan Chiang, ©iStock.com/Susan Chiang, ©iStock.com/karelnoppe