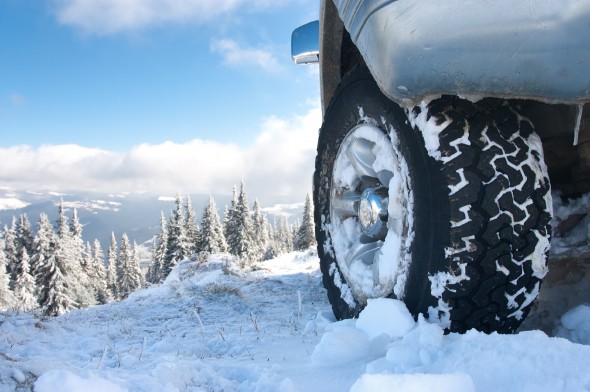 Keeping a car running can take a major toll on your finances. During the winter in particular, you can easily overspend if you haven't made an effort to ensure that your car is ready to run properly through the ice and the snow. By taking the time to winterize your vehicle you can avoid expensive repairs and put that extra money toward something else – like saving for retirement.
Check out our cost of living calculator.
1. Check Your Tires
Before you venture out onto the road in the winter months, it's a good idea to make sure your tires are in good condition and have the right amount of air pressure. If they're raggedy and worn, you might need to go ahead and replace them. Riding around with old tires might save you money temporarily, but you could end up paying a whole lot more if you get into an accident.
If you live in Buffalo, New York or another area that gets a lot of snow, it might be wise to invest in winter tires. Snow tires have more traction and tread depth, so they tend to perform better than all-season tires in harsh winter conditions. To get the best bargains, (and avoid getting tricked by a car dealership) you can comparison shop or find a discount through an auto membership club.
2. Check Your Car's Fluid Levels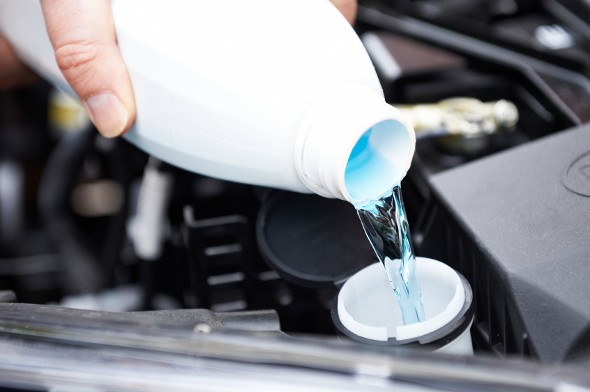 Just as you can feel dehydrated if you don't drink enough fluids, your car can malfunction when its fluid levels are low. Antifreeze, washer fluid, motor oil and transmission fluid are all fluids that your car needs to run. Because these liquids can thicken when the temperature drops, having the correct amount in your vehicle is essential.
For example, antifreeze and water are usually mixed together and 60/40 is the typical antifreeze-to-water ratio for winter. Having your antifreeze level rise above 70% generally isn't recommended. In the wintertime, you'll also want to have at least half a tank of gas in your vehicle at all times.
3. Create a Roadside Emergency Kit
In the event of an emergency or a blizzard, you wouldn't want to get stranded in your vehicle without any supplies. That's why it's important to prepare a winter emergency kit to leave in your car or truck. If you can solve a problem on your own, you won't have to call (or pay for) roadside assistance.
Some great items to add to your kit include a spare tire, windshield washer fluid, jumper cables, tow rope, road flares, antifreeze and sand or salt. Packing a flashlight, a shovel and warm clothes, blankets and gloves is also a good idea.
Related Article: 4 Tips for Disaster Preparedness on a Budget
4. Take Care of Your Battery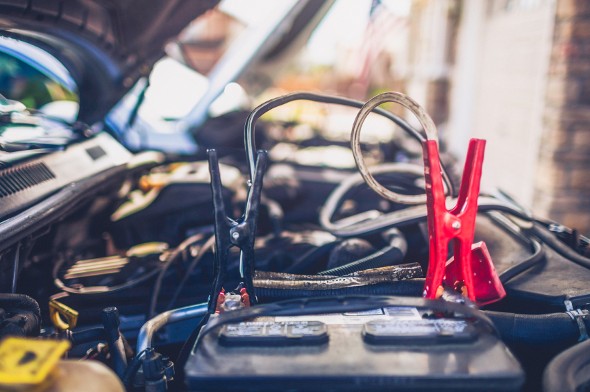 Car batteries can break down in the winter and they can be costly to replace. Prices vary depending on the make and model of the vehicle, but you can pay anywhere from $75 to $200 for a battery if you have a new car. And then there's the cost of installing it, which can be $100 or more.
When the road is covered in slush, the last thing you want to deal with is a dead battery. To keep it from dying, you'll want to look for signs of corrosion. You have a corroded battery when you can see white, chalky marks. Covering the battery terminal (the area where you attach a jumper cable) with some dielectric grease can keep it from corroding any further.
If necessary, you might want to stop by an auto parts store to have someone test your battery to see if it can survive the cold temperatures. In many cases, this service is free. In between trips to the shop, you can make your battery last by charging it, confirming that the cables and fasteners aren't damaged and cleaning the battery terminal by wiping it with a wire brush.
Try out our budget calculator.
5. Don't Pay for Services You Don't Need
If you must make a visit or two to a mechanic's shop, you don't have to accept every suggestion a technician makes. If they think you need to have extra work done, it might be smart to get a second opinion. When keeping costs low is a high priority, you won't want to purchase a service that you might not even need.
The Bottom Line
Preparing your car for the cold weather ahead can help you save on vehicle maintenance costs in the long run. If you don't have the skills to take a DIY approach, it's best to compare prices before letting a mechanic perform any work on your vehicle.
Photo credit: ©iStock.com/alexandrumagurean, ©iStock.com/Highwaystarz-Photography, ©iStock.com/Catherine Lane