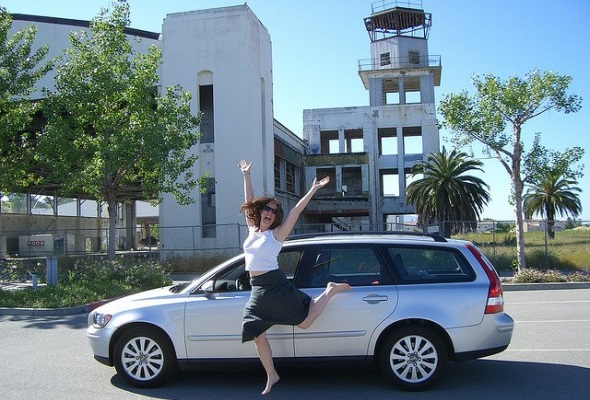 Buying a car is a major purchase and it's not something you should do on a whim. Finding the right car that fits your budget requires some careful planning and research. If you're thinking of picking up a new set of wheels this year, here are a few things you need to do before you take a test drive.
Find out now: Is it better to buy or rent?
1. Figure Out What You Can Afford
Unless you're sitting on a hefty chunk of change, you'll likely have to finance the majority of your new car's purchase price. If you're already living on a tight budget, adding a $300 or $400 car payment into the mix probably isn't feasible. On top of the payment, you also need to factor in the cost of insurance, maintenance and upkeep.
Related Article: The Cost of a Long Term Car Loan
Generally, you shouldn't commit to spending more than 20 percent of your household income on vehicle expenses. Anything more than that could spell disaster if your finances take a nosedive because you get laid off or you get sick and can't work. It's also important to consider how long you'll be paying on your car. If you've got to stretch out payments for five, six or even seven years to make it work, you may be taking on more than your wallet can handle.
2. Decide What Kind of Car You Want
The more specific you are about what it is you're looking for in a car, the better off you'll be when it's time to start shopping. Spending every Saturday wandering around car lots is really a waste of time if you're not sure what kind of vehicle you want to buy.
In addition to fitting into your budget, the car you choose should also fit with your lifestyle. For example, buying a sports car probably doesn't make much sense if you're constantly driving kids from one activity to another. It's also a good idea to review performance and safety ratings for different vehicles to see how they measure up. You'll also want to look at the car's features to make sure it has all the things you want and no expensive extras you don't.
3. Consider the Merits of Buying Used
That new car smell can be intoxicating but it starts to lose some of its appeal once you realize how quickly your vehicle's value starts to depreciate. According to Edmunds, a new car begins to lose value as soon as you drive it off the lot, dropping up to 20 percent of its worth in the first year alone. After five years, a $30,000 car will only be worth around $12,000, a total loss of 60 percent. Meanwhile, you're still shelling out thousands of dollars in interest to cover that loan you took out.
Related Article: 5 Things That Will Cost You More in 2014
Going with a new-to-you car instead has several advantages but there are some trade-offs. For example, you may be able to save on the purchase price and interest if you get a loan but you could end up shelling out more in maintenance costs while you have the car. Used cars are usually less expensive but they tend to have higher mileage so it's possible you may be shopping around for another car sooner than you would if you buy something brand-new. Ultimately, it comes down to what kind of quality you're looking for and how much you're looking to spend.
4. Shop Around for the Best Rate
Dealerships often advertise zero down, zero APR specials but it's hard to qualify for these deals unless you have immaculate credit. If you know you're going to have to finance your car purchase, it pays to shop around different lenders to try and lock in the lowest interest rate. Start with your bank to see what kind of loan you're able to get pre-approved for. It's also a good idea to check around with credit unions in your area, since they tend to offer slightly better rates than other lenders.
If your credit's less than stellar, you may end up buying a car from a dealer that offers on-site financing. Be aware that if you decide to go this route, you'll likely pay much more in interest than you would with a traditional car loan. If on-site financing is your only option, it may be wise to hold off on car-buying until you can beef up your credit score a little more.
5. Be Ready to Negotiate
Car salesman depend on commissions to earn their living so they're going to use every tactic possible to try to get you to buy. The key is to not let yourself be intimidated into paying more for a car than you're comfortable with. If you don't have a lot of experience with negotiating, you need to work on your bargaining skills before you set foot on the showroom floor.
Related Article: Free Money and the Lost Art of Haggling: Buying a Car
Successfully negotiating a deal on a car means knowing how much you're willing to pay and what it is you're expecting to get for your cash. If the salesperson doesn't seem to want to play ball, then don't be afraid to say no. Waiting a little longer to find your dream car is worth if it you're able to get it at the price you want.
When it comes to buying a car, it's easy to get in over your head. Doing your homework beforehand and knowing when to walk away can ensure that you don't get taken for a ride.
Photo Credit: Telstar Logistics